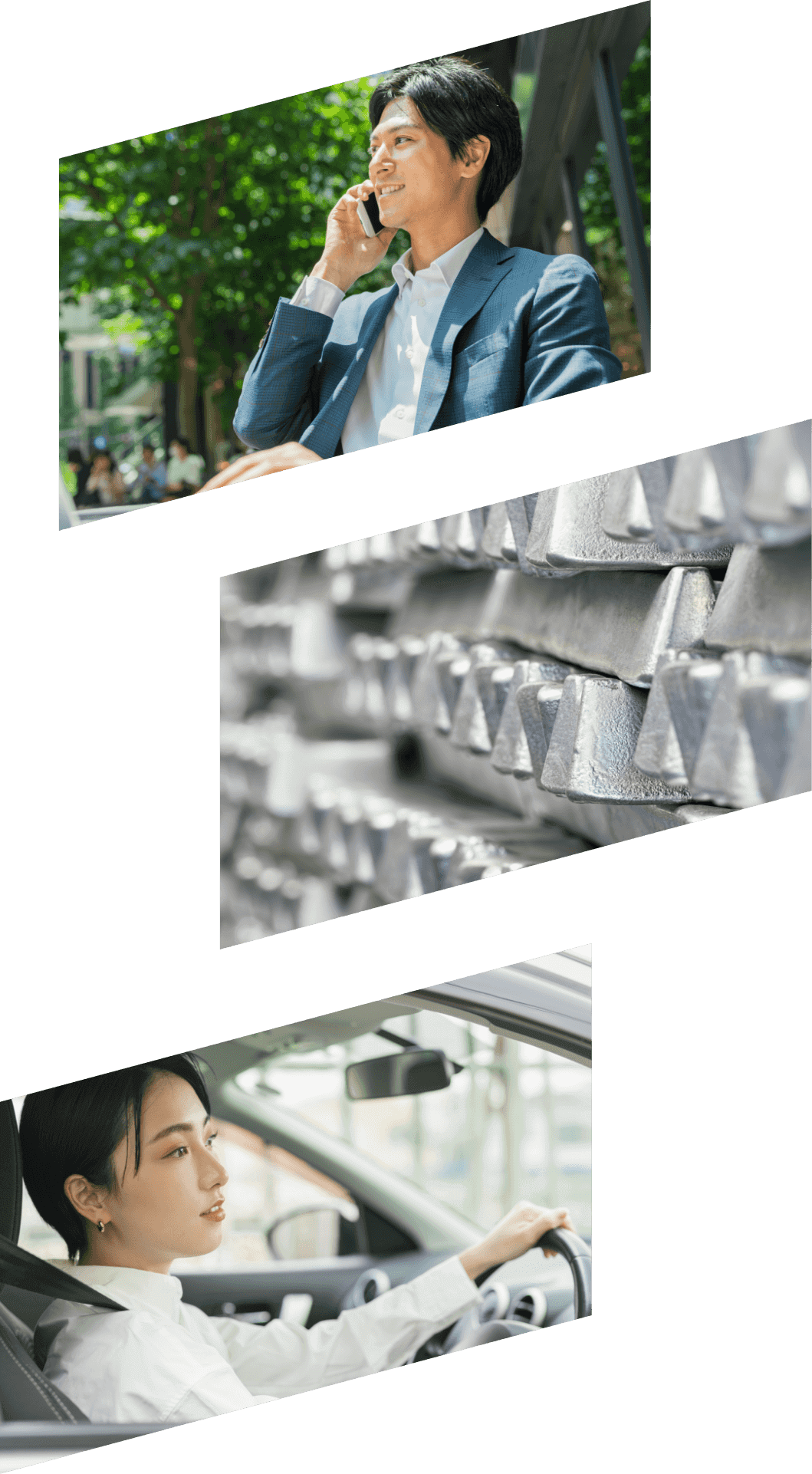 Non-ferrous metals such as copper used in electronic components, aluminum used in beverage cans, so -called Metal materials are a valuable resource that support industries all over the world.

Their greatest feature is that they can be reshaped and reborn over and over again. Just as bronze has been treasured since ancient times, non-ferrous metals have always held their invariant value in any era. In other words, we can say that metal materials are the ultimate recyclable resource.

With the environmental problems and resource shortages that the world is currently facing, we must change the ways and systems that we have been doing to sustain our society. That is why we will accelerate the recycling of metal materials and the flow of material circulation.

Produce → Use → Recycle → Re-Produce and Re-Use …

We would like to spread the recycling spirit and system of non-ferrous metal business to the world. Through this initiative, resources recycling will become a matter of course and we will get closer to realizing a circular economy step by step, we believe.

For tomorrow, let us do what we can do today one by one.
We will continue to create systems that leads to the better future.
CEO Message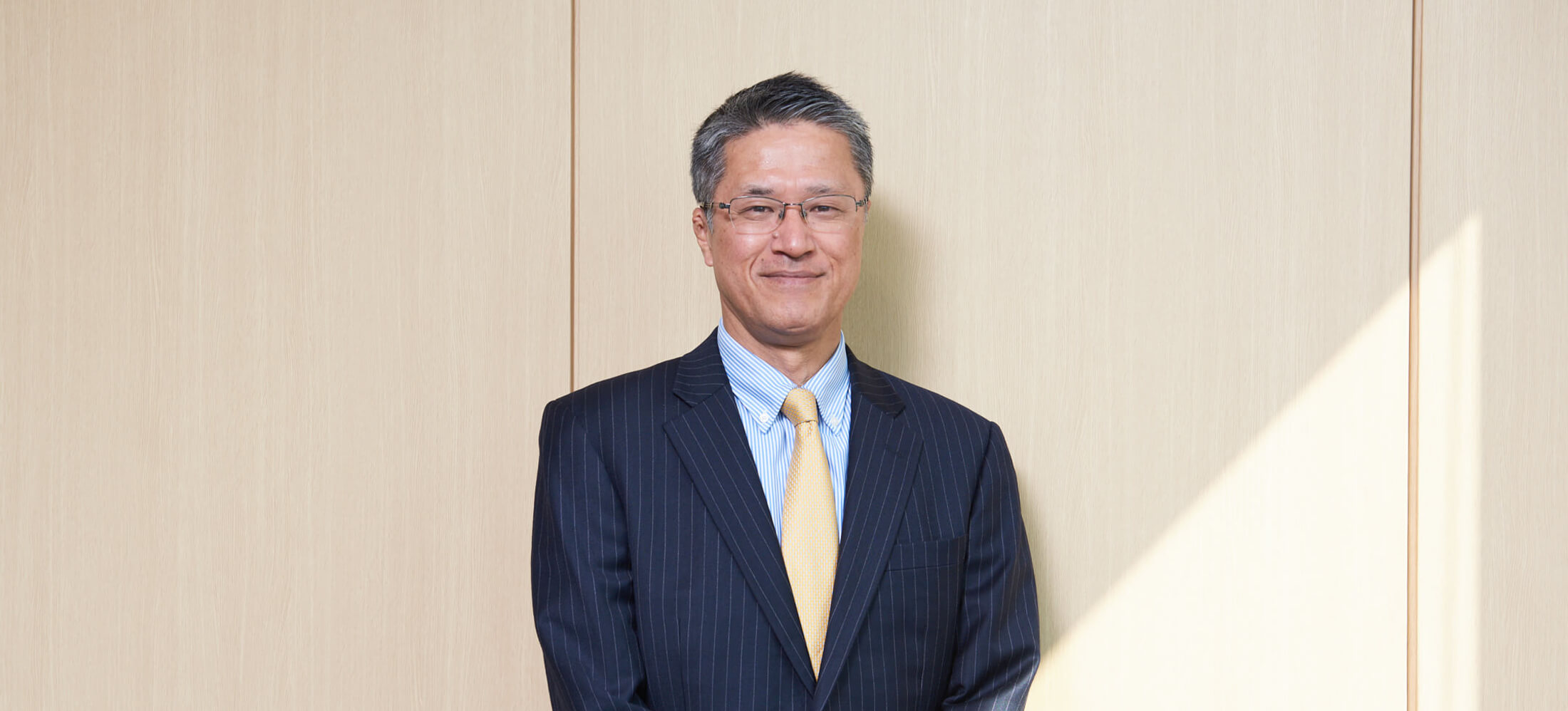 Metal Circulation Creators
We aim to build a circular economy through the metal business
Mitsui Bussan Metals is a non-ferrous metal trading company engaged in global business as a member of Mitsui & Co. Ltd., trading in non-ferrous metals products, functional materials, scrap raw materials, and recycling. Non-ferrous metals have an important role in the realization of decarbonized society, and the expectations and needs of society for our products are rapidly increasing. Our corporate mission is to "create systems that lead to the better future," and we continuously make effort to contribute to creation of a circular economy through the metal recycling business and the trading of non-ferrous products that reduce environmental impact in collaboration with our clients and partners all over the world. Today, the business environment is rapidly changing, the future is uncertain, and predicting what lies ahead is difficult, we value the trust of our customers and society at all times, act with integrity and a free and open-minded attitude, and fulfill our mission and role.
MITSUI BUSSAN METALS CO., LTD.
Mitsuya Tsuda
President & CEO
Corporate Mission Vision Values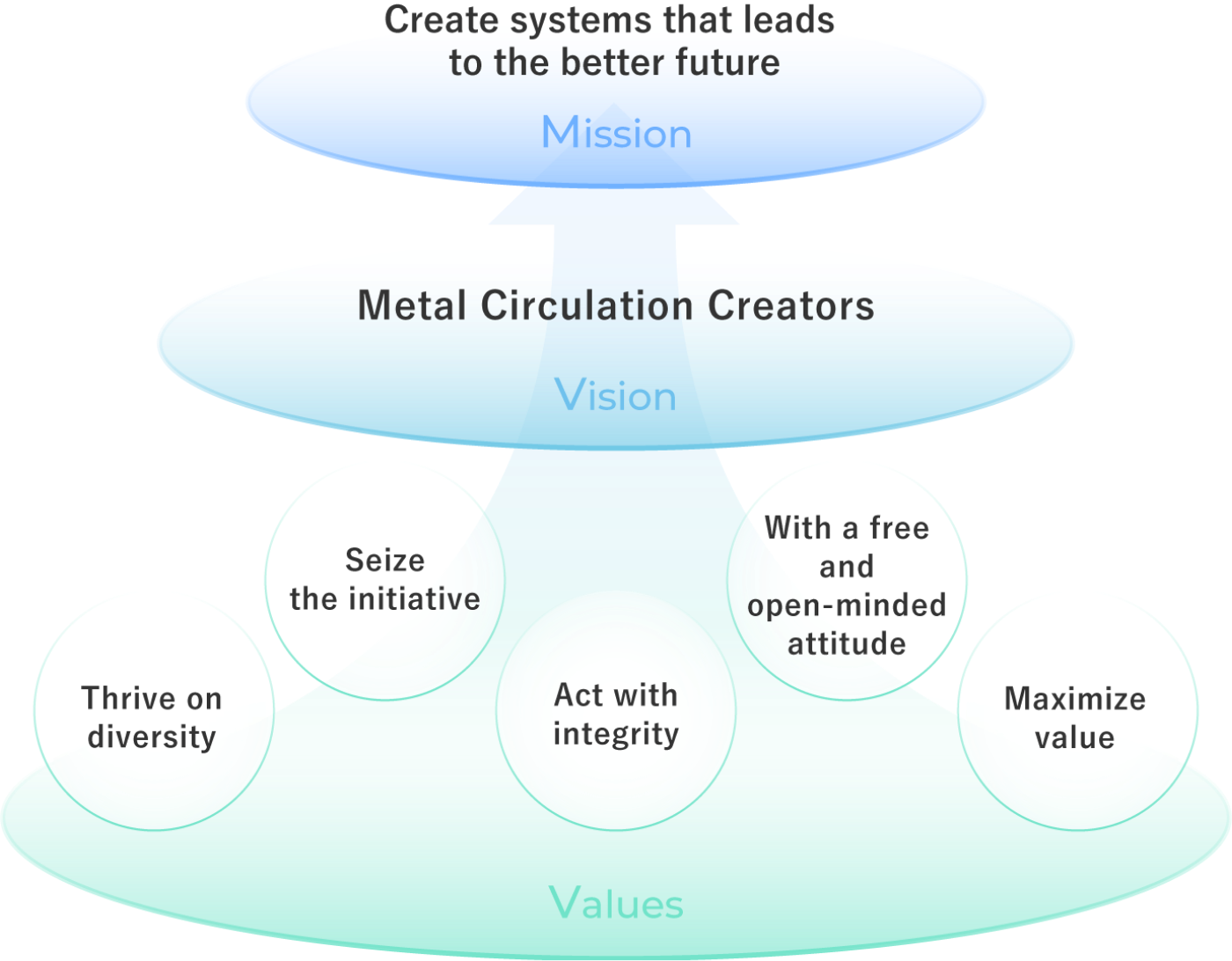 Mission
Create systems that leads
to the better future We work to address resource imbalances and contribute to creating a sustainable society
Vision
Metal Circulation Creators We aim to build a circular economy through the metal business.
Value
Seize the initiative Each of us is the driving force in creating the future and act accordingly.
With a free and open-minded attitude We value challenging towards an ideal future
Thrive on diversity We respect each individual's uniqueness and transform it into a driving force for innovation.
Act with integrity We pursue worthy objectives with fairness and humility, taking pride in work that stands the test of time.
Maximize value We constantly ask ourselves what value we can provide to whom and dedicate ourselves to our work accordingly.