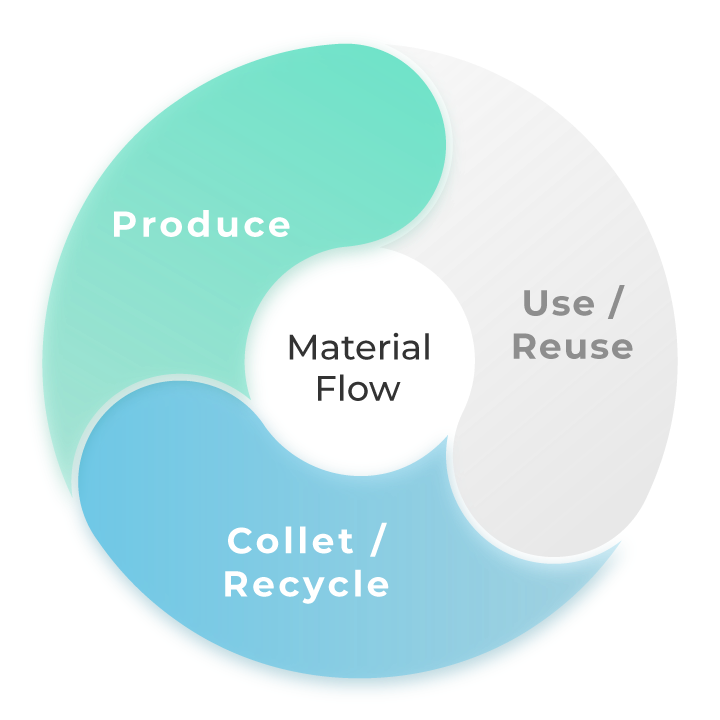 In the Battery Materials business, we supply components and raw materials for automotive lithium-ion batteries and nickel-metal hydride batteries, and also are focusing on handling active materials such as anode and cathode materials that accelerate battery performance to meet the demand for next-generation high-capacity battery materials.
In the Electric Products business, we are focusing on heat dissipation components, for which demand is expected to grow significantly in the future due to the electrification of automobiles, and we are promoting the supply of heat solution products such as heatsinks made from aluminium and copper as raw materials.
In the Rare Metals business, we contribute to our customers' high value-added manufacturing by supplying cobalt powder for carbide tools and metal powder for 3D printers.
Products
Battery Materials

Aluminum exterior materials, active materials such as cathode and anode materials, conductive materials, and additives that make up automotive secondary batteries are important materials that support the stable supply of lithium-ion batteries and nickel-metal hydride batteries. Through the stable supply of these materials, we will support the production of automotive rechargeable battery manufacturers and automotive OEMs, and will also work with Mitsui & Co. Group to collect scrap from the battery manufacturing process and recycle.

Electric Products and
Heat Radiating Components

Nowadays, Electronic Products have been used in many fields, and many semiconductors are working in them. However, heat is generated when electric current flows through the semiconductor elements and if heat generation exceeds the allowance, it may cause functional deterioration or failure. Since heat radiating are essential to avoid this, we propose thermal analysis and heat solutions in cooperation with our partners. We design, develop, and provide aluminium and/or copper Heat Radiating Components that meet customer needs.

Rare Metals and
Metal Powders

Rare metals' market is small and their usage amount is small in the world, but Rare Metals are called "industrial vitamins" because they are indispensable for the manufacture of high-tech equipment such as semiconductors, secondary batteries, magnets, and catalysts, which Japan is dominant in.
We handle multiple types of rare metals such as cobalt powder for carbide tools required in the semiconductor productions. In addition, Additive Manufacturing (AM), commonly known as 3D printing technology, is attracting attention as a new molding technology because it can create complex and precise shapes by laminating Metal Powders as raw materials. We also handle Metal Powders for AM and support our customers' optimal manufacturing by supplying these rare metal materials.